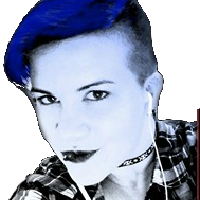 BrightBlueSquidget
(a.k.a. Blue or Squidget)
Combat Sites
Exploration
Mission Running
PvE
Wormhole
I'm a 28yo female and live in Kent, England.
I am a Twitch streamer, predominantly playing EVE Online, although you may catch the odd stream with something different!
My hobbies include: online/card/board games, reading, dog-sitting, watching Netflix, and spending time with friends IRL or on Discord. I'm also part of the Band of Buggered Gaming Network as a streamer, staff member, and social media manager. At least once a year I visit Scotland to spend time with the other BoB staff members and my honourary nieces and nephews.