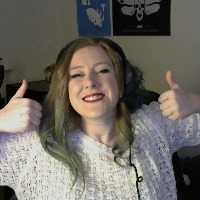 Aryia_Ventures
(a.k.a. Queen of the Ventures, Destroyer of Moths, Aryia)
Undefined
Mining
PvP
PvP - Fleet
PvP - Small Gang
PvP - Solo
I'm Aryia, the Deadliest Venture Pilot in New Eden (no really, I am).

I'm the Venture obsessed low sec pirate your Mother warned you about!

I generally stream solo and small gang pvp in low sec, mostly using combat fitted ORE ships.
When I'm not doing that I'm the CEO of a corp of degenrate scublords called AGRESSIVE ASSET RELOCATION.
My schedule changes weekly because I work a 6 day week IRL, but check my schedule on twitch to find out when I'm next planning to go live :)